Influenced: Flashdance, 80's Fashion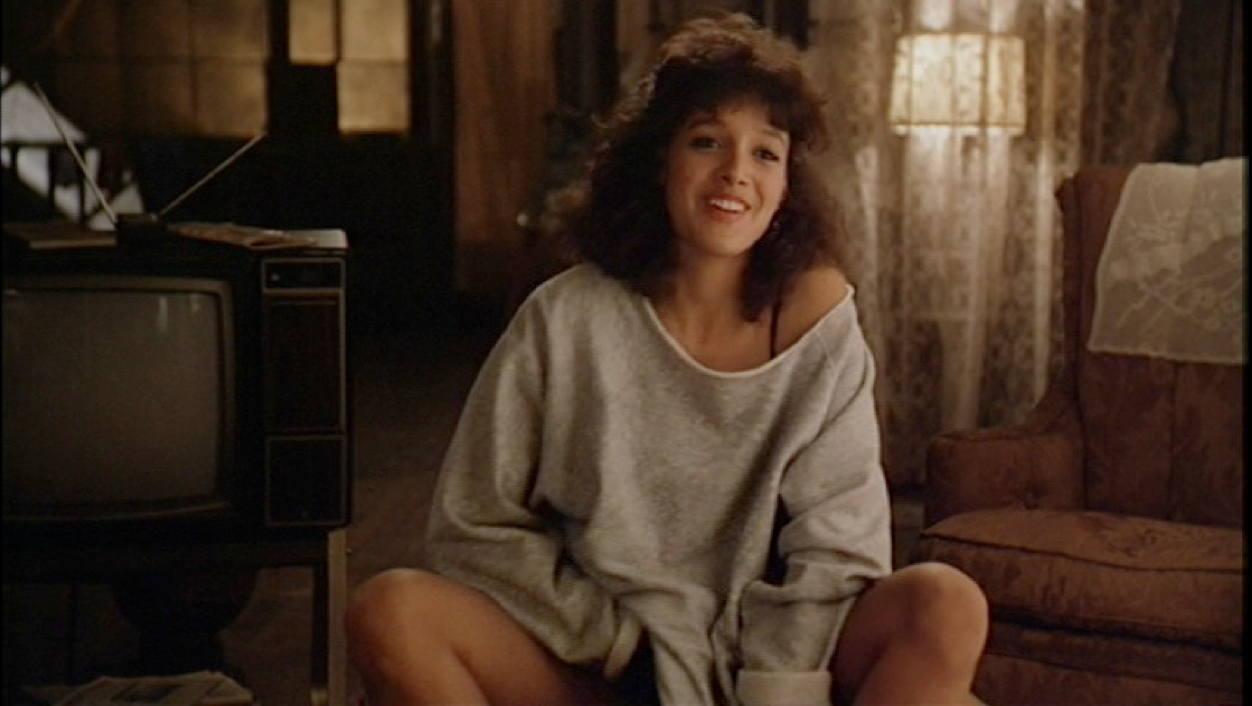 The clothes of a movie can—and have—influence everyday dress codes the moment they are released. The look of Flashdance (1983) is definitely an iconic look of the 80's and I don't think I would be wrong if I said that this movie is the reason for legwarmers, leggings, leotards, and most of all, the cutoff off-the-shoulder sweatshirt being the look of that decade. But Flashdance's costume designer Michael Kaplan did not create this whole 80's young look, much like Out of Africa (1985) did not create the 80's safari look of older audiences (featured in a previous post), but both made these looks mainstream. Dancers were already wearing these clothes, but all of a sudden you didn't have to be a dancer to wear them.
This highlights the power that films have on fashion. Not only are they more accessible, but the fantasy of a film also captures most audiences in a way that runway shows and magazine editorials don't. Movies appeal to us on a psychological level because of its characters and their stories. Jennifer Beals portrays the sympathetic and relatable character, Alex. She is the underdog dancer who goes after her dreams and achieves her goal of getting into the dance academy even though her circumstances were completely against her. Every girl could relate to her, they just needed determination, and maybe a sweatshirt and some scissors. That's exactly what they all went out to get, and I hope that after all the cutting of necklines they got some determination, too.
The easiest way to achieve these looks is probably just getting any men's grey sweatshirt (preferably raglan sleeved fleece) paired with black leggings (maybe add ballet flats and a pop of color with legwarmers), a pair of loose Levi's and a white racerback tank, and finally some scissors.
American Apparel is the go-to place for all things 80s. They have tons of raglan sweatshirt options in all colors, shapes and sizes and they have even more leotard options, as well as legwarmers. Here are just a few:
Flashdance (1983) Paramount Pictures | Michael Kaplan, Costume Design | Adrian Lyne, Director.
© 2011 - 2015, Louise Junker.