Analyzed: Black Swan Part 2, Costume Design Controversy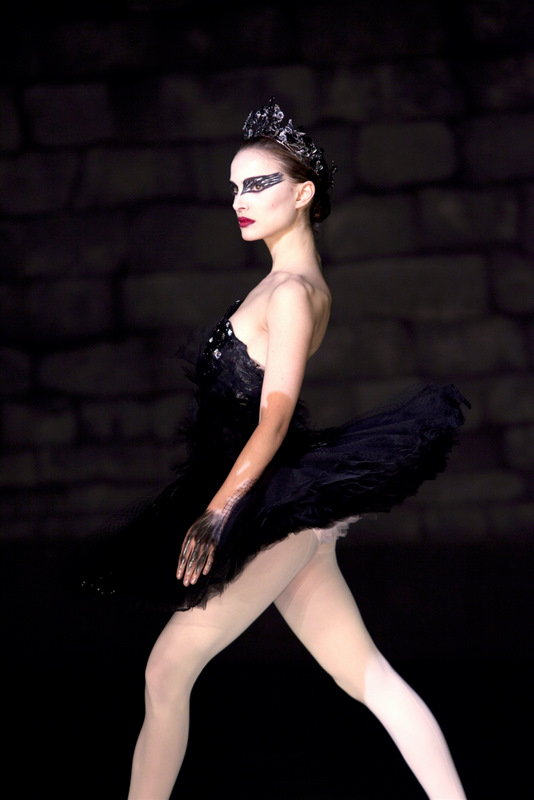 Before Black Swan's release, the fashion world learned that fashion designers Kate and Laura Mulleavy would be involved in costuming Darren Aronofsky's film. It seems like most of the fashion press leading up to the film's release credited the Mulleavy sisters as costume designers, with none of them even mentioning Amy Westcott. Then once the Oscar buzz started, and everyone realized that they could not be nominated for an award because they were not members of the Costume Designers Guild—which they are now—they complained about it and made no effort to make it clear that the fact that Amy Westcott was the one being credited had nothing to do with Amy Westcott herself. These are just the rules and they should just learn from this and be professional and gracious about it. The fact that the Rodarte designers haven't tried to clarify that they did not design every single look of the film, as so much of the press has said, makes me wonder what is actually going on here, are they being misquoted? Who knows. They have been mum ever since Amy Westcott responded to the controversy.
For this post, I will just leave it to you to make your own judgments on this controversy by featuring all of their quotes and direct you to their original source.
TIMELINE
September 1, 2010 debut of Black Swan at the Venice Film Festival
October 12, 2010 TheBalletBag.com interview
TBB: We did sense a touch of Matthew Bourne in the makeup, especially Natalie Portman's eyes and arms. Is that where it came from?
Amy: Yes, his version was important to our research, his take on ballet is so original and his colors so interesting. […]. We didn't want this completely eclectic: we wanted to incorporate traditional aspects but at the same time for it to be more stylish.
TBB: Is that where Rodarte comes into play?
Amy: Yes, their last line, fall 2010 I think, was very "vulture-inspired". They had all these black feathers and things like that… this was their line, but for us they designed new things, we collaborated the whole time on the more traditional sense on doing the tutus but their line was so interesting in that it was already sort of bird-inspired! Darren and I worked with them, so they redid the costumes and had a fresh take on it, which was great. For the corps the costumes were designed by a great ballet designer named [Z]ack Brown and then Rodarte added pieces to that, to make it work with their black and white swans. But for the principals they completely did the costumes from scratch on their own. They were fully functioning ballet costumes.
http://www.theballetbag.com/2010/10/12/black-swan-interview-costume-designer-amy-westcott/
November 11, 2010 AFI Fest
Here the Mulleavy sisters do say that they made the costumes of the Swan Lake, but they talk about the collaborative process with choreographer (Benjamin Millepied), director (Darren Aronofsky), and cinematographer (Matthew Libatique) with no mention of costume designer Amy Westcott.
http://www.movieweb.com/movie/black-swan/rodarte-premiere-interview
November Issue 2010 of Interview Magazine
Ballet Rodarte: Behind the Scenes Black Swan, by Christopher Bollen p.38-39
In the beginning of his article, Bollen says:
[…] knowing how much the Mulleavys love movies—particularly horror movies—it's surprising they'd only made costumes for one other cinematic endeavor (a short film directed by their friend Kirsten Dunst) before taking on the tutus and dance gear that Natalie Portman and Mila Kunis wear in the Darren Aronofsky psycho-thriller Black Swan, which opens in December.
Later he adds this quote from Laura. This is what bothers me the most, because mostly I think they just haven't made the effort to mention Amy Westcott, but here they are actually quoted as saying that they did almost all of the costumes, making me want to believe that they were misquoted:
"It was a crazy work schedule," Laura says, "because we were also in the midst of working on our own show. We did five fittings for everyone. And we did almost all of the costumes—the knits for the dancers, a gown for Natalie, the costumes for the leads in Swan Lake, and we did an amazing practice tutu, which is gray and looks so beat up. The whole feeling of the film is exactly like how we would approach making a ballet. It's very classical in the way it looks, but there are also signatures of ours that come up because everything looks ruined."
Finally, this last quote from Bollen's article shows that they clearly did not make all of the costumes, since they worked on the ballet costumes from their studio in LA and were not present during the entire production in NYC as Amy Westcott was:
They did fittings with the actors in New York, and then worked on the pieces from their studio in L.A. "You also can't fold a tutu," Laura points out, which meant continuously sending gigantic boxes back and forth between coasts via FedEx to get the costumes just right.
http://www.interviewmagazine.com/black-swan/behind-the-scenes-black-swan-1/
December 2, 2010 WWD
Kate and Laura Mulleavy's 'Swan' Song, by Vanessa Lau
Introduced to Aronofsky via Portman, a Rodarte customer and friend, the Mulleavys created 40 costume pieces for his film. Most appear in the onstage performances of "Swan Lake." Prince Siegfried wears a distressed velvet outfit overlaid with an embroidered floral cheesecloth — "so it looks like a spider web that's taken over him," Laura remarks — while Odette dons a flat pancake tutu covered in broken white angora wool, which, the designer adds, gives the appearance of "tree branches growing on [the skirt]."
So far so good, with the exception of the number 40 which is questionable due to Amy Westcott's rebuttal. But the fact that most appear on the performance of Swan Lake is true because they did design the white gown that Nina wears to her debut as prima ballerina and the grey practice tutu which we see before the performance of the Swan Lake ballet, so they did not just design the stage wear of the performance at the end of the film.
But then Lau continues:
In addition to the more theatrical ensembles within the "Swan Lake" production in the film, the Mulleavys designed the various knitwear worn throughout the film — gray leotards, shawls, leg- and armwarmers — as well as the silk tulle-and-chiffon gown Portman wears for a scene in which her character, Nina Sayers, is introduced as the prima ballerina. "It was custom designed, because her mother needs to undo it," Laura says. "We designed it with bandage [details] in the back.
Thus, another example of how the Rodarte sisters have been pretty unclear in their interviews, because how else would so many journalists be getting things wrong? I guess the alternative would be that they are not doing their job right. The comment that Laura makes about the fact that the dress had to be custom designed because the mother had to undo the dress when she finds the marks on Nina's back. Does she not realize that almost all film costumes are custom made? I feel like they undermine the job of the costume designer. Amy Westocott designed herself the pink coat that Nina wears throughout the film. Even the dance gear was custom made to fit the very specific palette and mood of the film. Nina's pointe shoes for instances were custom made by Freed of London and Lily's were custom made by Mirella. Also, ballerinas everywhere will not be able to buy the leotards they see in the film because they were custom made for this film by the brand Yumiko.
http://www.wwd.com/fashion-news/kate-and-laura-mulleavys-swan-song-3394183
[subscription necessary to access]
January 7, 2011 Vanity Fair
From Sketch to Still, The Visual History of Rodarte in Black Swan, by Marnie Hanel.
The film's beauty is driven by two things. First, Natalie Portman. (Specifically, her neck, bun, and clavicles.) Second, Kate and Laura Mulleavy of Rodarte. If the costume designers' trendsetting knitwear, puff-pastry tutus, and sequined/feathered/beaded bodices, do not earn the film a costume design Oscar, then the Academy really is full of old men.
Again, no mention of Amy Westcott.
The sisters began sketching in October, constructed more than 40 pieces (plus duplicates and sometimes triplicates) in November, and finished the costumes in early January—all while preparing for their Fall Winter 2010/2011 collection and an exhibition, "Quicktake: Rodarte," at the Cooper-Hewitt National Design Museum in February. 
The 40 pieces comes up again, presumably because according to these sources, they outfitted the entire ballet corps, something that Amy Westcott has said was actually designed by ballet designer Zack Brown.
http://www.vanityfair.com/online/oscars/2011/01/from-sketch-to-still-the-visual-history-of-rodarte-in-black-swan.html
January 10, 2011 Hollywood Reporter
Black Swan Feathers Flying, by Merle Ginsberg
I don't subscribe to The Hollywood Reporter, so I could not access the full article. But just this first paragraph was enough for me:
There's a long history of fashion designers creating costumes for stars above and beyond what a film's costume designer does — and not getting the credit they crave. The most famous example: Edith Head winning an Oscar for 1954's Sabrina, leaving Hubert de Givenchy empty-handed. The French couturier designed all of Audrey Hepburn's wardrobe for the film, and really, what else was there? The most recent example is Rodarte's Kate and Laura Mulleavy creating Natalie Portman's ballerina looks for Black Swan and getting a backend credit, while costume designer Amy Westcott received the "costumes by" front credit. Have you noticed the trio has done no press together? It seems feathers were ruffled. A source tells us the Mulleavy sisters were "naive about movies" and didn't negotiate credits in their initial deal. They also weren't members of the Costume Designers Guild (they are now). We hear Fox Searchlight wanted to submit both parties for Oscar consideration, but guild rules say only the official designer is eligible for a nom. Now the sisters are repped by WME and seeking movie projects outside of producing the chic Rodarte line — and this time, they want their names up front. Neither Westcott nor Rodarte were available for comment.
http://www.hollywoodreporter.com/news/town-rambling-reporter-69994
The statement in 'bold' above was, in my opinion, absolutely unnecessary. It's an unfair and inadequate statement about the role of the costume designer on a film. They not only have to portray the characters' personalities through their clothes, but the clothes throughout the film are able to set the mood and tone of the films. When asked by Chris Laverty from ClothesonFilm.com what a costume designer does, Amy Westcott responded:
As a costume designer, you oversee every stitch that goes before the camera. You are responsible for everything, whether an item is designed by me, purchased, farmed out to a specialised item designer or a combination of all of these. I think that is greatly misunderstood. The job is a 24/7, a 5 or 6 month commitment. You are there, on set, making choices, setting the tone, and making changes – every day. You are there for the actors, to make sure they are happy, or have any questions – every day. You work very closely with the director to express his or her vision. You're responsible for the look, making sure things are functional, making sure you are on budget, as well as managing your department.
January 27 The Carpetbagger, Melena Ryzik from The New York Times posts a video: The Costumes of Black Swan
No mention of Amy Westcott, maybe it was edited out?
http://www.youtube.com/watch?v=KWLHSBEL4Gc&list=SL
January 28 Black Swan: Amy Westcott Interview
Clothes on Film, Chris: Are you aware of the controversy surrounding yourself and fashion house Rodarte (the Mulleavy sisters) in the press; that they should be credited alongside you as costume designers?
Amy Westcott: Controversy is too complimentary a word for two people using their considerable self-publicising resources to loudly complain about their credit once they realised how good the film is.
CoF: Do you feel as though you are being vilified for something out of your hands?
AW: I was happy for Rodarte's persistent publicity efforts at first; I'm so proud of the film and anything that brings it to an even wider audience is genuinely welcome. I tried to put aside my ego while being airbrushed from history in all of their interviews, as I'm just not that kind of person anyway. But when articles were planted that attacked me personally as if I had conspired against them I felt nothing but despair and betrayal. I don't have a publicist working for me, needless to say, and I was asked to stay quiet –"not to engage", to avoid any bad press towards the film. Unfortunately this seems to have proven detrimental to the perception of my work on Black Swan. I didn't make the rules that the Guild and the Academy set and I am proud of my professionalism and commitment to my work, so to have my name dragged into such ill-informed gossip is galling and hurtful to say the least.
CoF: Can you talk us through the costume design process on Black Swan?
AM: The process began for me a few months before shooting; Darren (Aronofsky), Thérèse (Thérèse DePrez, production designer), Matty (Matthew Libatique, director of photography) and I discussed research ideas and influences at great length and from this process the palette for the film emerged. Darren asked me to check out Rodarte to see if I'd be interested in collaborating on some of the ballet costumes. I thought their Vulture inspired line was wonderful and a perfect fit for the Swan Lake production at the end of the film. Darren and I shared all of our research/ideas, worked with Rodarte and together approved each aspect of the design for their designated costumes.
CoF: Who did design the stage wear seen at the end of the film, specifically the black feather tutu?
AW: The white and black swan were a collaboration between Rodarte, myself, and Darren, a fact that is completely concealed in the press. In all, there were 7 costumes in the collaboration with Rodarte, not the "40" that keeps coming up in the press. The [corps] ballet was designed by Zack Brown (for American Ballet Theater), and my department and I added some feather detailing to assimilate them with the White Swan.
CoF: Has this situation made you wary of working with fashion designers again?
AW: Absolutely. I was too trusting, and never saw this "controversy" coming. Suffice to say that I will never be put in this position again.
http://clothesonfilm.com/black-swan-amy-westcott-interview/18997/
It's clear that she is hurt and her need to defend herself is most understandable, but I do have to point out that there was also a small discrepancy on her end as well. On the first interview I quoted here, she tells TheBalletBag.com the following:
For the corps the costumes were designed by a great ballet designer named [Z]ack Brown and then Rodarte added pieces to that, to make it work with their black and white swans.
And to ClothesonFilm.com she says:
The [corps] ballet was designed by Zack Brown (for American Ballet Theater), and my department and I added some feather detailing to assimilate them with the White Swan.
So who actually added the feathers to Zack Brown's corps costumes? Was it Rodarte or her department and herself? I just wish someone would get this all clarified once and for all.
I have not done all of this to favor one side or the other. I just wanted to present some of the sources for the controversy. It is not a question of who deserves the credit for costume design, who should be nominated, etc. They both deserve the credit, but unfortunately, rules are rules and now the Mulleavy sisters know better and have joined the Costume Designers Guild and will negotiate credit on future endeavors in the film industry. And it is definitely not a question of whether they were a good fit for this film or not. I have no doubt that they were. They are incredible fashion designers, and yes they do run a business and have a brand to sell, but I have no way of knowing whether this is all a master plan for self-publicity or just a snowball of miscommunication.
Their contribution to Black Swan began after Natalie Portman suggested Kate and Laura Mulleavy to the director, Darren Aronofsky, for the film's ballet costumes because their work as Portman describes it is very balletic. They have worked with feathers since early on in their career (Spring/Summer 2007 RTW Collection, for example). They also had done a collection inspired by ballerinas and Japanese horror films (how appropriate for Black Swan) in their Fall/Winter 2008 RTW Collection as well as a vulture-inspired RTW collection for Spring/Summer 2010 that resembles their Von Rothbart demon costume for Black Swan. And who can forget their raven dress from Fall/Winter 2007 RTW Collection featured that year on the coveted Vogue September Issue.
Rodarte 2007 Spring/Summer RTW Collection (feathers):
Rodarte 2008 Fall/Winter RTW Collection (Ballet- and Japanese Horror Film-inspired):
Rodarte 2010 Spring/Summer RTW Collection (Death Valley- and Vulture-inspired):
Rodarte 2007 Fall/Winter RTW Collection (the Raven Dress):
To further not seem to demerit the Mulleavy sisters, here are some beautiful sketches from their work for Black Swan taken from WWD [http://www.wwd.com/fashion-news/kate-and-laura-mulleavys-swan-song-3394183] and Vanity Fair [http://www.vanityfair.com/online/oscars/2011/01/from-sketch-to-still-the-visual-history-of-rodarte-in-black-swan.html]
I'm sure you're all well equipped now to form your own opinions on this matter. There are still questions to be answered, and with time we'll see if there are any new developments on this controversy.
Black Swan (2010) Fox Searchlight Pictures | Costume Designer, Amy Westcott | Director, Darren Aronofsky.
All runway photos courtesy of Style.com
© 2011 - 2015, Louise Junker.